THE BOOK
7am-3am daily


St. Croix Casino's very own sports betting and event wager room!
We would like to inform our loyal patrons--The Book and the Red Zone will not have wagering available until further notice. We expect this to last through March Madness. We apologize for any
 

inconveniences this may cause. Moving forward, we are looking forward to providing the best possible gaming AND sports betting experience for our guests! Our bars, restaurants and all Pay-Per-View events will continue to operate as usual. Feel free to come and enjoy the games on the BIG SCREEN!!! 
Please continue to follow us for more updates.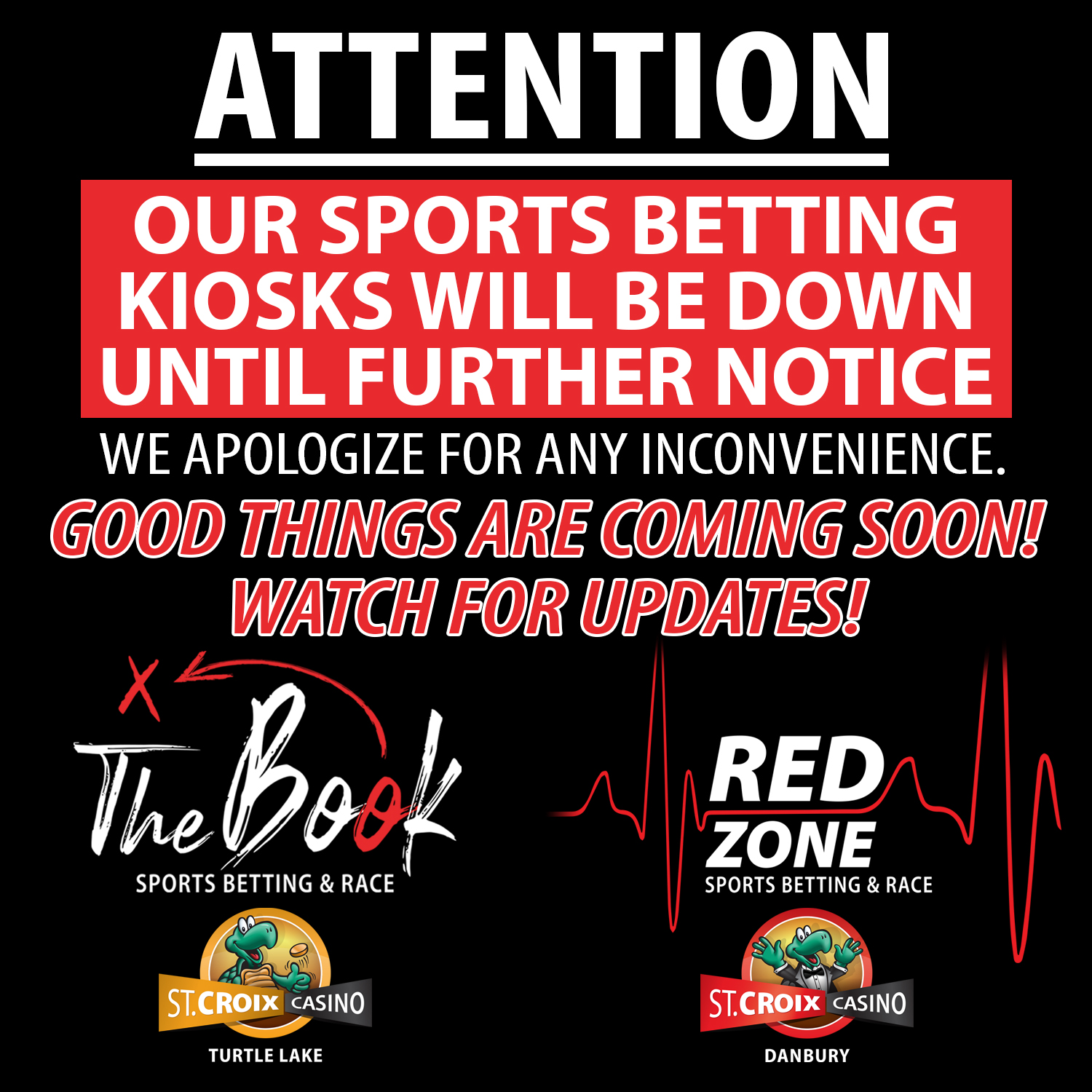 **FOOD SERVICE WILL NO LONGER BE AVAILABLE IN THE BOOK. 
--------------------------------------------
The Book Bar Service Hours of Operation
Monday thru Wednesday - 4p to Midnight
Thursday | Friday - 2p to Midnight
Saturday | Sunday - 10 am to Midnight